Chances are, you've been hearing more and more about solar power lately. Once seen only rarely, improvements in technology and cost-effectiveness are driving solar power to new heights of popularity.
Still, if you're like a lot of people, "going solar" is as vague a notion as "going green" – it sounds like a good idea, but what does it actually mean? What's involved? And what exactly are the benefits of solar energy, for the environment AND for you as a homeowner or business?
Here's a breakdown of some of the top benefits of going solar.
Money
It probably comes as no surprise that saving money is one of the most attractive benefits of solar power. Not only will you be reducing your energy bill by having your electricity supplemented by solar energy, but you may be able to receive rebates or other incentives through government or utility company programs.
Even better, you begin saving money immediately, making a solar energy system one of very few home improvements in which you can realize day one savings. Meaning the sooner you install your new solar power system, the better.
Protection from Rising Energy Costs
Not only does solar energy provide cost-saving benefits for you now, but it also protects you from energy price-hikes in the future. Energy costs rise incrementally every year by as much as 3%. A solar power system can help guard against the rising costs of traditional power.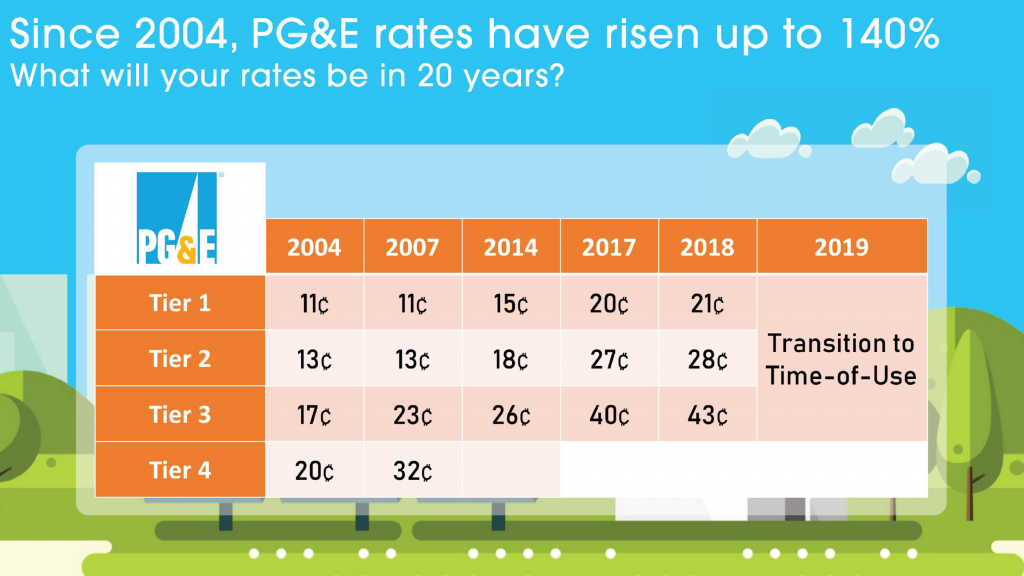 Environment
Solar power makes a big impact on the environment by making a smaller impact on the environment! The environmental benefits to going solar are enough to fill their own article, but for now, let's consider these powerful numbers.
A single solar energy system eliminates 30 TONS of carbon dioxide over a 30 year period. That is the equivalent of:
60,000 miles of driving
80,000 gallons of water for electricity
16 tons of burned coal
2,400 newly planted trees
Solar energy's small carbon footprint means a reduction in air pollution, water usage, and helping to guard against climate change and other environmental hazards.
Local Economy
A growing technology needs a growing workforce to support and maintain it. The National Solar Jobs Census reports nearly a decade of continued growth in the solar industry. The rise in demand for solar power is providing an increasing number of high-quality, USA-based jobs, making it a win-win all around.
More Efficient Power Structure
Power derived from traditional sources must go through a cumbersome, inefficient process. First, the utility company must produce and harness the power from the power station. From there it then cycles through a transformer to a distribution station, then gets distributed to yet another transformer. Before finally arriving in your home. Naturally, this rigorous and complex process comes at a premium cost to you, the consumer. And your utility company is more than happy to bill you for it.
By contrast, solar power is derived from the sun and can be harnessed and converted to usable power directly from the solar panel on your home, a far more straightforward and economical solution.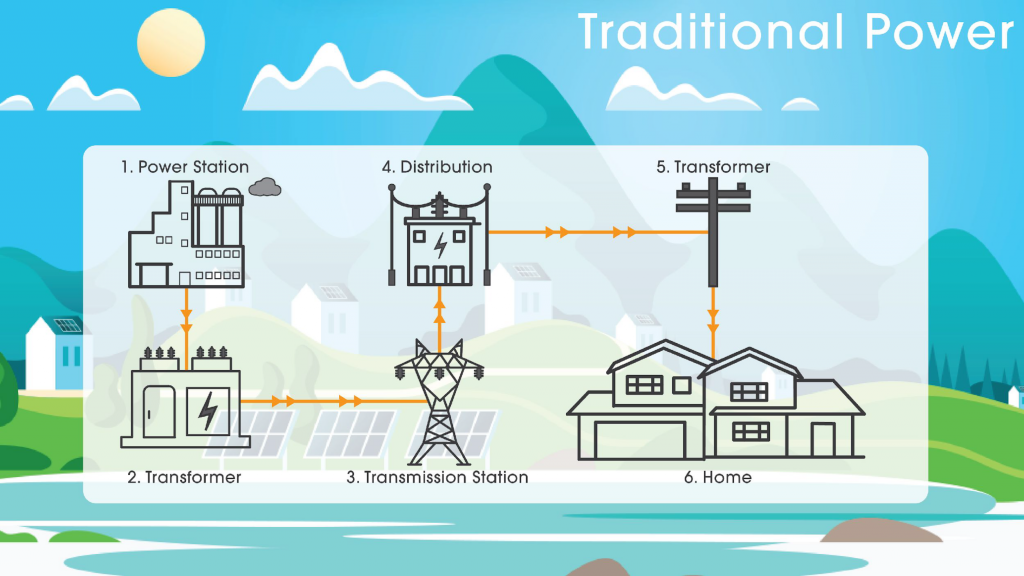 Increased Home Value
Going solar has many benefits for you while you're living in your home, but it can also benefit you when it comes time to sell. The increasing popularity of solar energy means that savvy homebuyers will recognize the added value of an installed solar power system. The prospect of lowered energy bills can prove a magnetic selling point in the real estate market and may help fetch you as much as an additional 4% on your selling price.
Control & Comfort
As you can see, going solar has many benefits, not the least of which is control. Control over rising costs, control over environmental impact, even control over how to enjoy its advantages. Producing your electricity through solar panels give you the control to live your life in comfort. Because solar energy is cheaper all around, you can run your AC and other appliances guilt-free. OR you can simply pocket the savings and use it for your next "going green" endeavor!
To find out how much you can save with solar, contact one of our experts for a free home assessment.